Wastewater treatment and recycling in the beverage industry
Breweries, wineries and other beverage producers are often found outside of built-up areas. There is not enough space in a large city for vineyards, furthermore some landscape would lose its romantic atmosphere if rows of grapes would be surrounded by factories and skyscrapers. The success of small villages that depend on the tourism is certainly due to the excellent wine in their region. Despite all the wonderful romanticism and love for untouched landscapes, there is a problem. Breweries and wine producers located far from the beaten path are rarely connected to public sewage systems. Wastewater from the brewing or wine pressing process must be disposed of in a decentralized way. The good news: There is a solution to this very problem. Most wastewater from the beverage industry is biodegradable. As one of the leading specialists for decentralized and semi-centralized wastewater treatment using biological methods, ATB WATER supports many breweries, wineries, distilleries and other beverage producers in the treatment of their wastewater. We use several different approaches including the SBR process (Sequencing Batch Reactor) for sequential biological cleaning.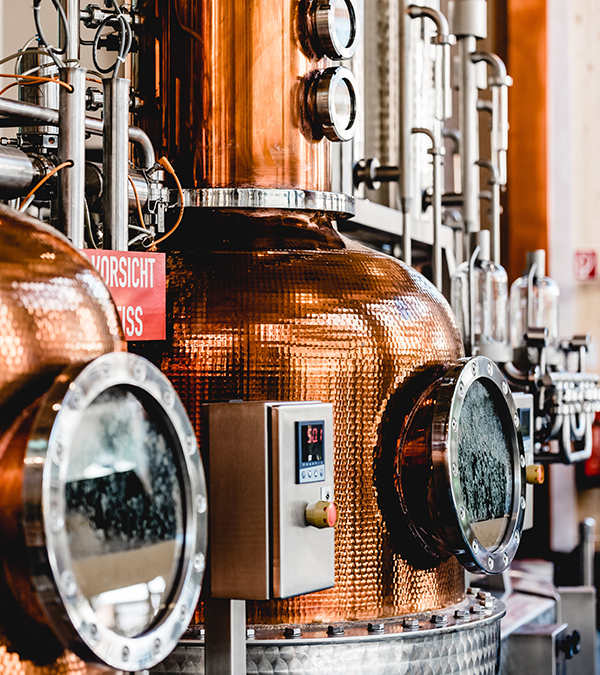 What are the advantages of the SBR-process?
The SBR-process is the ideal solution for the beverage industry and has been used successfully in the food industry for many years.
The benefits of the SBR-wastewater treatment plant at first view:

The SBR-process is a purely biological process that meets all key criteria for organic certification and achieving sustainability goals.
The system requires minimal space compared to other biological processes and is therefore ideal for smaller breweries and wine growing areas.
The batch-based treatment of wastewater is easily adaptable to the daily, monthly and seasonal demand.
The SBR-process treats wastewater such that it can then be reused for watering vineyards and potentially also used as fertilizer. This reduces costs and protects the environment.
Depending on circumstances, this wastewater may also be reused in production processes.
Are you not interested in reusing wastewater? Also not a problem. The SBR-process can be used to treat wastewater for disposal into the local environment and thus helping maintain ground water levels.
The system is highly intuitive. Once installed, the operator has control over many of the plant's functions. Specialist Know-how is required only for regular maintenance and any repairs that may be needed.
ATB WATER: Take advantage of our consulting services for your wastewater treatment and reuse
As a specialist for innovative wastewater technologies and decentralized wastewater treatment, we are a competent partner for businesses in the beverage industry. We take our time to properly advise you. We want to learn about the specific challenges you are facing in your company and work together to find the best solutions for your wastewater treatment and reuse. As our customer, you are just as important to us as our efforts to handle our planet's most important resource as carefully as possible. We do everything we can to ensure clean water for the world. Protecting our water means protecting the environment.